PGA Junior League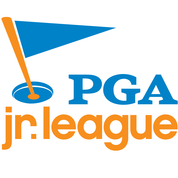 SUMMER 2020 INFO COMING SOON!
PGA Jr. League brings friends and family together around fun, team golf experiences with expert coaching from PGA and LPGA Professionals.
The program is a healthy activity that gets kids outdoors, and its scramble format builds confidence and encourages sportsmanship among boys and girls of all skill levels.
Visit www.pgajrleague.com to learn more and click here to join our team today!
Cost per player is $375 and includes the following:
Two high-quality team jerseys; one orange and one blue (for home and away matches). Jerseys are available in boys and girls sizes and customizable with our team name and player's chosen jersey number!
Performance T-shirt, hat, bag tag, stickers and drawstring bag
6-8 team practices (to be scheduled) and free range balls
4-6 regular season matches (Thursday evenings, June - July) - matches at Olivas Links, Los Posas CC, The Saticoy Club, & Sterling Hills
Opportunity to advance to All-Star teams during postseason
For more information, please contact Team Captain, Rob Tovias, PGA at [email protected] or 805-642-4303.